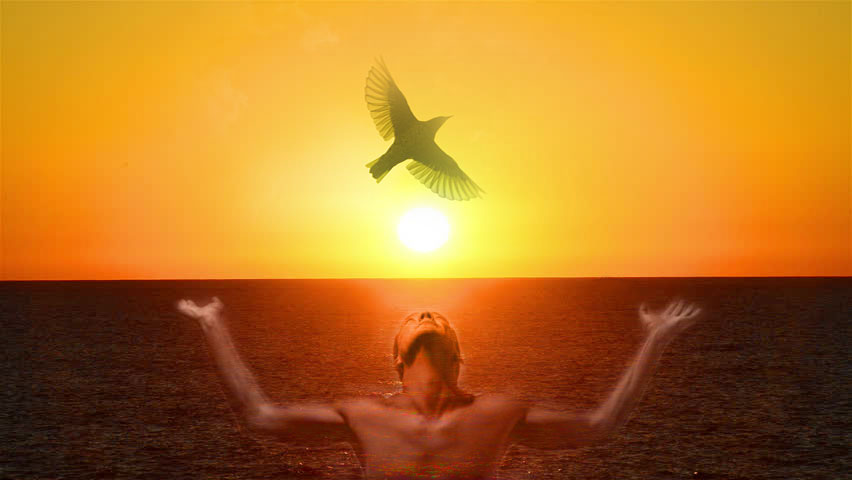 by William J. Baldwin, Ph.D.
At the time of death several choices are available for the deceased soul. It can move into the Light, accompanied by the guiding spirits that come. It can also linger on the Earth plane for any number of reasons, remaining in some favored location as a haunting spirit, or joining a living person as an attached entity.
When a client describes the death scene in a past-life therapy session, the past-life experience is not over and the regression is not complete until the being returns to the Light. If the being does not move toward the Light after death but instead describes floating in a gray place, drifting over their hometown, or being drawn toward a living human, this may indicate a spirit attachment. The therapist continues to probe for the experience of either moving fully into the Light or joining another living person. The discovery questions must continue until one of these two events is recalled.
I continue to repeat my favorite question:
"What happens next?"
The newly deceased spirit may describe a brief period of wandering before moving into the Light. This indicates a past life of the client.
This question may also reveal the experience of attachment to a living host, who is the client. Since a spirit is capable of "floating" indefinitely, more prompting may be needed to locate the crucial moment. The longer the soul remains near the Earth, the more likely is attachment to a living human. The next question is asked:
"Skip forward to the next thing that happens." (more…)

Posted in Past Life Therapy, Reincarnation, Spirit Releasement Therapywith no comments yet.