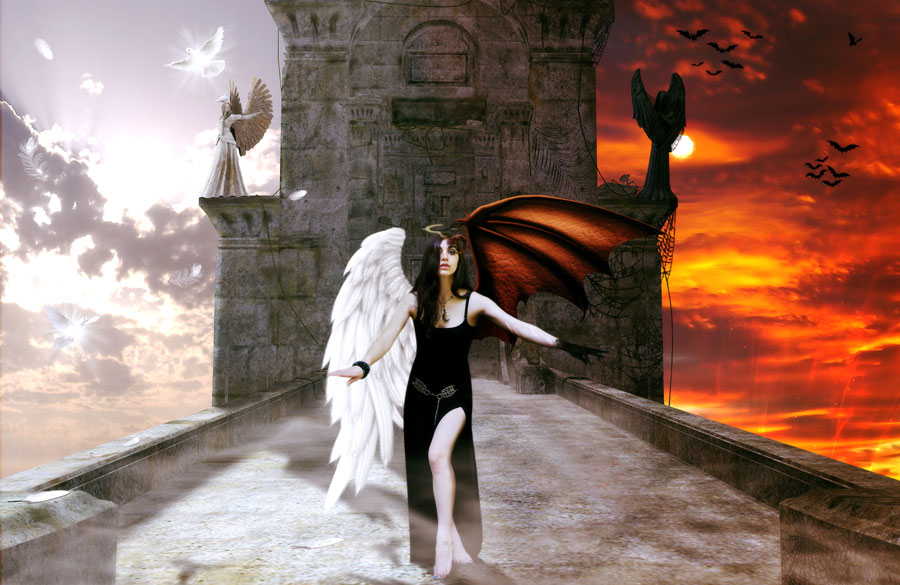 Now that we have discovered certain differences between angels, devils and demons, and we have found that the earth is one of the astral worlds—an underworld, peopled and populated by such expressionary forms as can be considered to be devilish in intent and purpose—this introspection leads us more directly to the comparisons between good and evil. Actually, the biblical depiction of God casting Satan into hell because he was insubordinate has a much more complete and abstract evaluation. It is a typical depiction of how a more advanced personality who had developed to that
point, where he was godlike in nature, could therefore be considered to be a son of God. At that highest point of his evolution, somehow he became tempted and, in the temptation, plunged himself, mentally and spiritually speaking, back into some earth-world environment, involved again in the intricate mazes of comparisons which are found in these earth-life dispensations.
At this point then, the, differences between evil and good are all-important. In numerous places (in UN.AR.I.U.S. Liturgies) it has been mentioned that God has become merged, from an old deistic configuration into the sum and total of Infinity; and, as Infinity is, in itself, an expressionary element constantly regenerating all forms with the substance of itself, as energy from these interdimensional planes; therefore this Infinite, or God, is also the net sum and total of all good and, is also the net sum and total of all evil. God thus becomes good and evil. Now this concept is not acceptable to the common, ordinary earth man who lacks the knowledge of the Infinite or who lacks other different, fundamental and basic concepts which would more rationally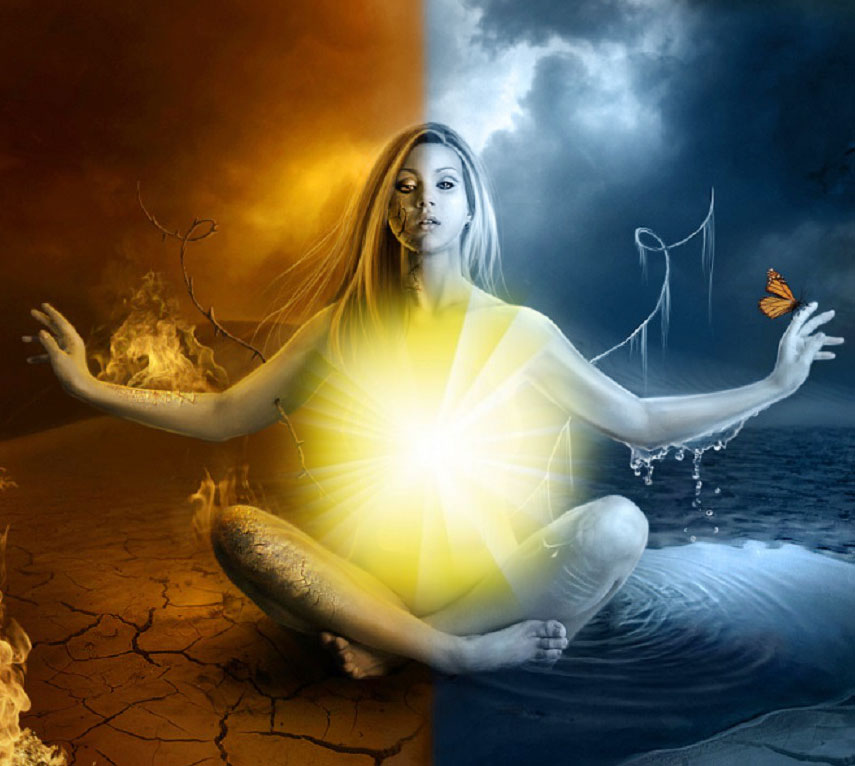 integrate the factors and the apparent truths in these statements. It is in the comparisons between good and evil and, in the determinants which are so superimposed that evil, in turn as a destructive element or a destructive intent does, by direct comparison, point out the goodness in good; and, as such, this evil therefore, whatever it is, does become good in this comparative system of evaluations. (more…)

Posted in Book Excerpts, Tempus Procediumwith no comments yet.