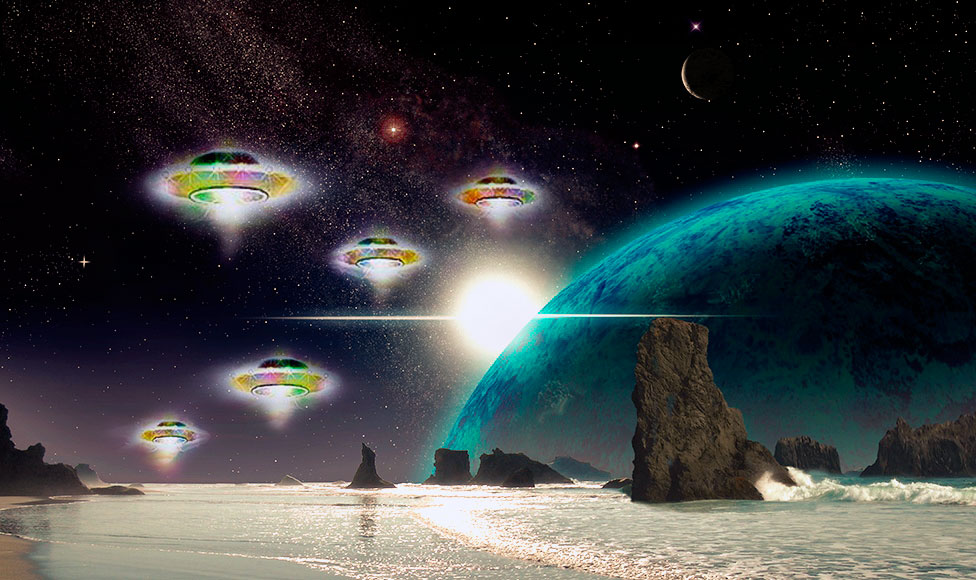 by Gerard Aartsen
One of the enduring 'mysteries' surrounding UFOs concerns their apparent ability to appear and disappear at will. Here, too, enlightening clues can be found in the accounts of contactees and the wisdom teachings, while scientific insights continue to provide interesting corroborations.
When the first measurements of the surface temperature on Venus came in 1958, George Adamski was quickly ridiculed for his assertion that his contacts hailed from that and other planets in our solar system. He was not alone, though, in maintaining his claims: Brazilian physicist-contactee Dino Kraspedon (pseudonym for Aladino Felix), Canadian researcher-contactee Wilbert Smith, Italian journalist-contactee Bruno Ghibaudi, and US contactees Howard Menger and Buck Nelson all said, more or less publicly, that the spacecraft and their occupants originate from within the solar system, mainly from Mars, Venus, Saturn and a few other planets.
While since the character assassination on the first contactees hardly anyone has placed the origins of the visitors from space within our own solar system, to this day esotericist Benjamin Creme states categorically: "All the planets of our system are inhabited…" but, he adds, "if you were to go to Mars or Venus you would see nobody because they are in physical bodies of etheric matter." [Mars is physical, however Venus is not per Unariun liturgies.] This underscores what contactee Howard Menger was told in the 1950s: "[I]f an Earth man in physical body could go there he probably would not see some of the life forms which vibrate more rapidly than his own — no more than he can see the spiritual life forms in and around his own planet. Unless his physical body were processed and conditioned, he could not see the beings on another planet." Reversing the same notion, George Adamski also said that the space people "can place their mind in a high frequency state that causes their body to become invisible to our limited range of vision." He was told, in fact, that "…we can increase the frequency of the activated area of a ship to the point of producing invisibility. Except for our own precaution, your planes could fly blindly into our ship without seeing it. If we permitted you to come as close as that, when you hit, you would find our craft as solid as though functioning in a lower frequency." (more…)

Posted in Life On Other Worlds, UFOswith no comments yet.