Interview With Unariun Student – Thomas Miller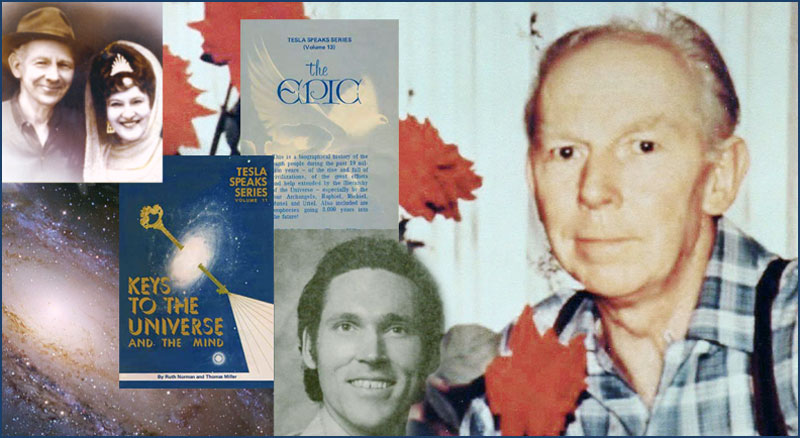 Thomas Miller has been a student of UN.AR.I.U.S. principles since he was 14 years old. At that time is when he first met Ernest L. Norman, the founder and teacher of UN.AR.I.U.S. – The Science of Life. Thomas has given many lectures on the UN.AR.I.U.S. principles over his 56 years of study. A frequent media guest of This Week In America; he has been featured in a documentary film. He has also written several books about the UN.AR.I.U.S. principles including a book of verse, The Epic, and a series of lectures which were published in the book The Keys To The Universe. Tom maintains the wonderfully informative website UnariansUnited.com that features Dr. Norman's teachings as well as student testimonials and discussion.
Please note that this is not just any ordinary student but a man who personally knew Ernest L. Norman, the author of the Unariun core curriculum featured on this website as the books menu upper right with most available for free download (in public domain).
In the following compelling interviews with Ric Bratton, Thomas discusses his incredible journey meeting with the Moderator (which Dr. Norman preferred to be called) and subsequent visitations. Dr. Norman referred to Thomas Miller as his son. Thomas also discusses his ensuing growth and spiritual development in his interactions with Dr. Norman as well as from his study of the teachings and how truly grateful he is for these monumental works as anyone would be who comes in contact with its life-changing and transcending message. Herewith presented are the interviews in chronological order:


Posted in Introduction to UN.AR.I.U.S., Keys To The Universe, Other Topics, Past Life Therapywith no comments yet.