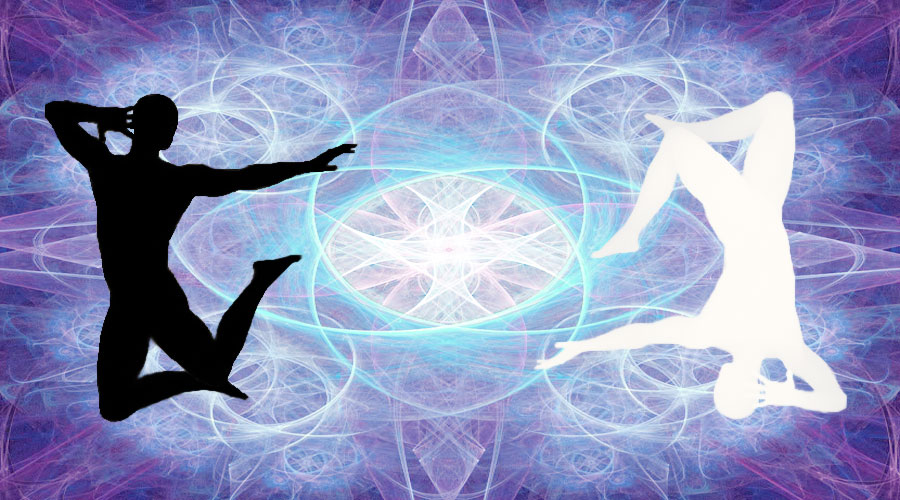 There is at the present time much literature, if one wishes to seek such literature, both ancient and modern, relating to ancient translations of various esoteric sciences as exorcism or casting out. The average student can become somewhat acquainted with these things by reading. Our purpose with UN.AR.I.U.S. is to explain these things to you scientifically, in the nomenclature of the modern day scientist, of the savant of this time. From these teachings we shall begin to build a future concept wherein those false structures of the subversive elements of negativity as they reside in the astral planes shall be torn down and voided, for truly, man is today—and particularly the people of America—suffering from derelictions and malformations of interpretation from the lower astral orders.
We do not need to fear that man will blow himself into a cloud of atomic dust, neither do we need to fear invasions of spacecraft. These things have given the uninitiated or the unobservant person on the earth today something of a fearful consequence in his mind. But we need to be more aware within ourselves of the forces of negativity which are about us and are moving for the destructive purposes of mankind. It is safe to assume that our modern medicine and our modern psychiatry are struggling with these subversive forces, and that in this struggle while they may have fallen on one side or another on the path of truth, they must rise again, they must reinstate themselves. They must come back to the fundamental elements of man's true spiritual nature. The future scientist and psychiatrist of the world will learn and know all of these things which you people are being taught and he will use them for the benefit of mankind. For the hopelessly insane, incarcerated behind bars into screaming, raving masses of incurable humanity, we shall have ways and means, either through scientific instrumentation or with the aid of clairvoyant perception, to cure all of them. We shall not do so with the crude use of shock therapy which is in use today but actual electronic instruments shall remove obsessions in a scientific and orderly manner. The patient will neither suffer pain nor consequence. These things are being done on other planets among other races of people in other dimensions. They will be brought into this world in their proper time when people require and demand that they be given. (more…)

Posted in Book Excerpts, Infinite Concept of Cosmic Creationwith no comments yet.